PRO FEATURE SET, INC. PRO LINK+, HP TUNERS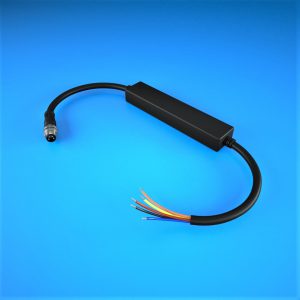 Available now, Pro Feature Set enables the use of the latest sensor input/output hardware from HP Tuners with the Pro Link+.
Pro Link+ with Pro Feature Set
Only need 1 to 3 inputs? Pro Link is the best solution for you, allowing 2x analog input signals and 1x CAN bus input signal simultaneously. To learn more about Pro Link+ click here. 
Standalone Data Logging
Standalone Data Logging lets you log directly to your MPVI2+'s internal storage without being tethered to a laptop. It is now easier than ever to collect data while driving. Easily record your vehicle's data on the go with a press of a button or pre-set start/stop triggers. Then, at your convenience, evaluate and customize start/stop conditions right on your PC or laptop.
To learn how to setup triggers and record and access logs, download the Standalone Logging User Guide.
This feature is available as a free update for all MPVI2+s with Pro Feature Set. Currently, most controllers supported by VCM Scanner are available for Standalone Data Logging, please see the user guide for more details.
MPVI2+ and Pro Feature Set
If you are a new owner buyer, existing owner, or simply want to upgrade your MPVI Std or Pro interface, here is how Pro Feature Set works for you;
New MPVI2+ Buyer – Purchase an MPVI2+ with Pro Feature Set and the Pro Link+ cable will come FREE in the MPVI2+ box.
Existing MPVI2+ Owner – Purchase Pro Feature Set and receive Pro Link+ for FREE (plus shipping).
Upgrade MPVI/MPVI2 Std Owner – Upgrade MPVI Std to MPVI2+, you must also purchase Pro Feature Set to receive a Pro Link+ (plus shipping).
Upgrade MPVI/MPVI2 Pro Owner – Upgrade MPVI Pro to MPVI2+, Pro Feature Set and Pro Link+ is provided FREE of charge (plus shipping).